Company Background
Owner Wayne MacDougall is ISA-Certified Arborist who has been in the tree business since 1997. What started with one man, a small chipper and a pick-up truck has grown to a thriving tree care business with a strong customer base and reputation, mostly by word of mouth. In 2010 the business was incorporated. MacDougall Tree Service employs a team of Certified Arborists and tree care professionals known for respecting our customer's property and performing a detailed clean-up after the job is completed. We offer free estimates and consultations in Wheaton and bordering towns.
---
Credentials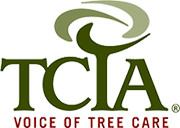 Tree Care Industry Association (TCIA), Member
Established in 1938, the Tree Care Industry Association is a trade association of more than 2,000 commercial tree care firms and affiliated companies. TCIA develops safety and education programs, standards of tree care practice, and management information for arboriculture firms around the world.
---
International Society of Arboriculture (ISA), Certified Arborists on Staff
An arborist by definition is an individual who is trained in the art and science of planting, caring for, and maintaining individual trees. ISA arborist certification is a nongovernmental, voluntary process by which individuals can document their base of knowledge. Certified Arborists are individuals who have achieved a level of knowledge in the art and science of tree care through experience and by passing a comprehensive examination developed by some of the nation's leading experts on tree care. Learn more about hiring a Certified Arborist.
---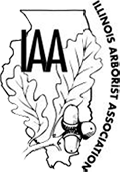 Illinois Arborist Association, Member
The Illinois Arborist Association is a non-profit organization that educates members in proper tree care and supports research on trees. Their mission is to "Foster interest, establish standards, exchange professional ideas and pursue scientific research in Arboriculture."
---
Fully Insured
MacDougall Tree Service is fully insured with strong liability and Worker's Compensation.